20 Jun 2023 Location TBC
ISD's Katherine Keneally speaks at the UN 2023 Counter-Terrorism Week Side Event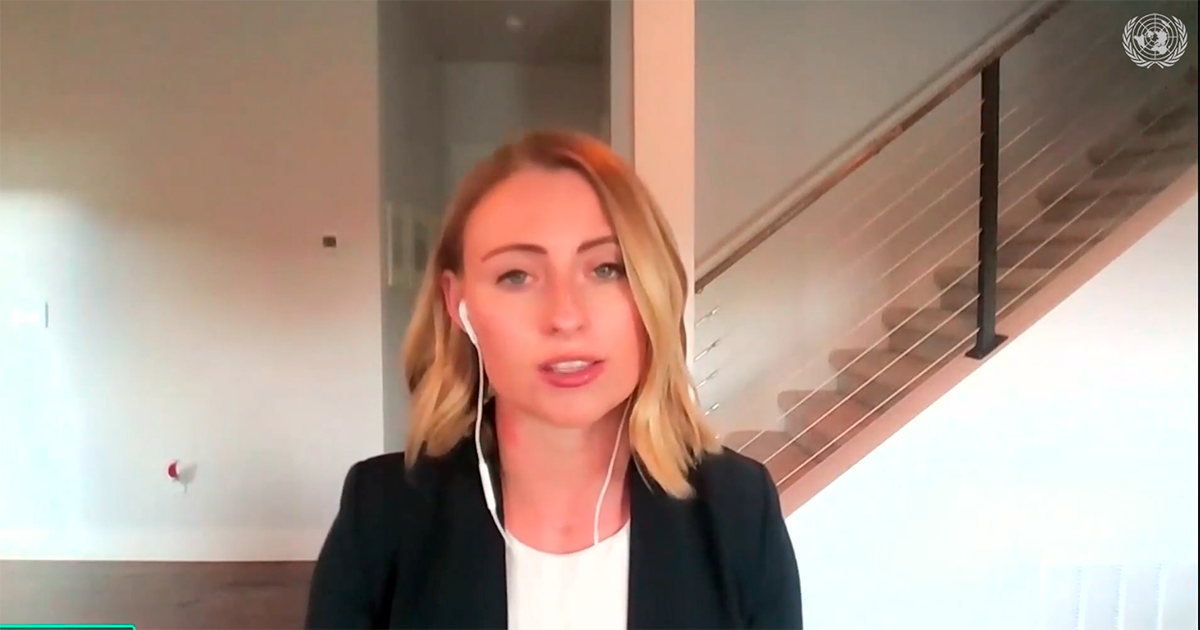 ISD presented its work on the intersection between online extremism and offline terrorism at a side event of the United Nations 2023 Counter-Terrorism Week, co-hosted by the World Jewish Congress and Israel. Katherine Keneally, ISD Senior Research Manager, participated in the discussion, speaking on the rapidly shifting extremist landscape and why the online radicalisation process of 'lone actors' is anything but solitary.
"The Internet and social media is playing a truly crucial role in spreading and amplifying these narratives that have inspired and influenced violence, and fostering these geographically dispersed virtual communities of people who would likely otherwise never interact," said Katherine. "Research has shown that the role of the internet as a central pillar of radicalisation involving young people has increased fourfold in the past 10 years and this is not just a US problem but these trends match similar shifts in violent extremist mobilisation" as seen in Canada, the UK, Australia and New Zealand.
Katherine explained how attacks by individuals over recent years have shown again and again how anyone can connect online and be exposed to communities promoting violence over shared grievances, emphasising how this requires multi-stakeholder interventions, especially from social media companies.
Her full testimony can be found on the UN website starting at 1:09:37.
The panel Online is Offline – The interrelation and interconnection between online extremism and offline terrorism brought together members of state, tech companies, practitioners and experts. It was hosted as a 'Side Event' in parallel to the 2023 UN Counter-Terrorism Week (CT Week), a "biennial gathering of Member States and international counter-terrorism partners." CT week was held in New York at the UN headquarters from the 19 to 23 of June 2023.