9 Jun 2022Bonn
ISD tells the UN 'climate disinformation is solvable'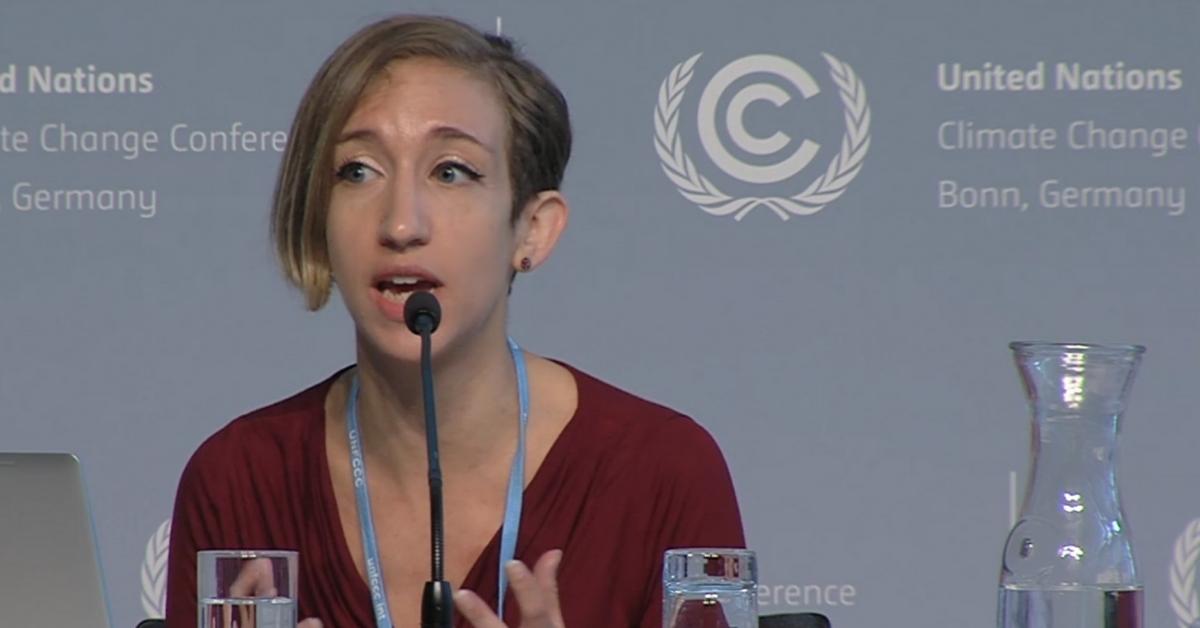 ISD's Head of Climate Disinformation Jennie King delivered a press conference at the UN's Bonn Climate Change Conference, during which she launched the ISD report Deny, Deceive, Delay: Documenting and Responding to Climate Disinformation at COP26 and Beyond.
The report covers findings from the ISD-led COP26 'War Room', an initiative that brought together numerous organisations to track online mis- and disinformation during COP26. This coalition has since become Climate Action Against Disinformation (CAAD).
Jennie spoke of the need to act "seriously and urgently" to combat the spread of climate mis- and disinformation online that is weakening the public's mandate for climate change mitigation.
"The issue of disinfromation is solveable. There are a lot of practical and concrete steps that can be taken now by governments and policy makers, as well as by tech companies and the platforms themselves".
ISD will be leading another War Room at COP27 in Sharm El-Sheikh, Egypt.