12 Mar 2019New York, USA
How We Win book launch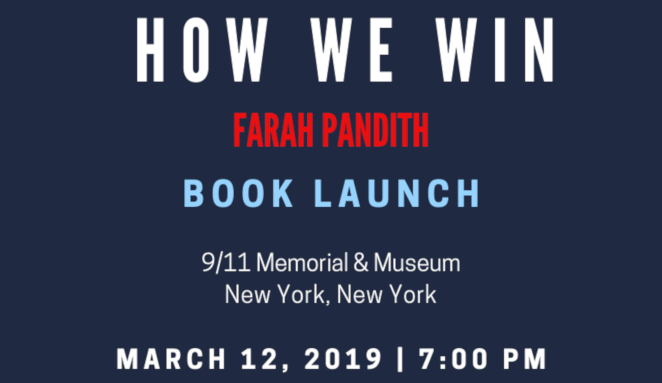 ISD's Head of Strategy, Farah Pandith, will be releasing her first book, How We Win: How Cutting-Edge Entrepreneurs, Political Visionaries, Enlightened Business Leaders, and Social Media Mavens Can Defeat the Extremist Threat, due out on March 12.
As the former first-ever Special Representative to Muslim Communities under Secretaries Clinton and Kerry at the U.S. Department of State, Farah talks about the urgent need to fight and stop the spread of violent extremism, and hate more generally. She lays out a comprehensive strategy that is essentially a call to action for policymakers, tech entrepreneurs, the media, business professionals, and anyone interested in fighting hate, and presents concrete solutions and recommendations for how we can stem the extremists' toxic message. Drawing upon her experiences at the State Department and National Security Council, she makes the case that we have the resources right now to stop this epidemic.
Farah will be hosting her inaugural book event on March 12 in New York City at the 9/11 Memorial & Museum.
RSVP here.
More information about How We Win here.