28 Nov 2018Paris, France
Disinformation and Electoral Integrity: Perspectives for 2019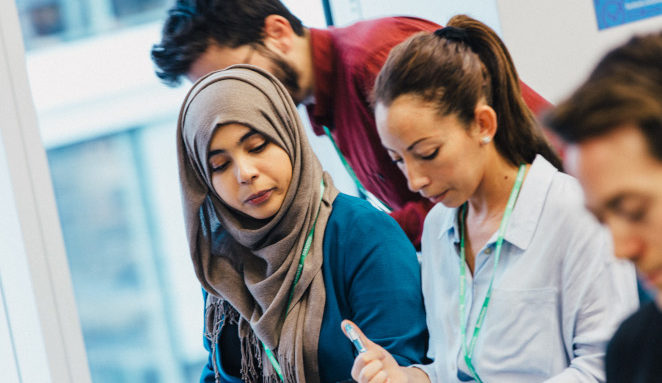 The Online Civil Courage Initiative (OCCI) organised a round table looking at "Disinformation and Electoral Integrity: Perspectives for 2019" on 28 November 2018 at Facebook's French offices in Paris.
30 attendees representing government, academia, the media, civic-tech, private sector and CSOs attended.
The round table was structured around three presentations on disinformation, electoral integrity, and risks of electoral interference in election processes, particularly ahead of the European Parliament elections in May 2019.
Anton Battesti, Head of Facebook's Public Policy in France and Iris Boyer, Deputy Dead of Partnerships & Delivery at ISD opened the day's proceedings, explaining why this topic is vital to address across sectors.
The presentations included:
ISD's Chloe Colliver gave a presentation on electoral interference and online monitoring of elections
Elisa Borry from Facebook talked about the company's work in relation to preventing electoral interference and the broader role of tech companies
Journalist Denis Teyssou from Agence France Presse (AFP) talked about hate campaigns during elections as well as InVID, a web-based tool for verifying credible news sources to stem the dissemination of false information.
Each presentation was followed by lively Q&A.
---
Organised by:
Online Civil Courage Initiative (OCCI)
Facebook