4 May 2022London
Binge Watching Hate: Strategies for Fighting the Rise of Digital Extremism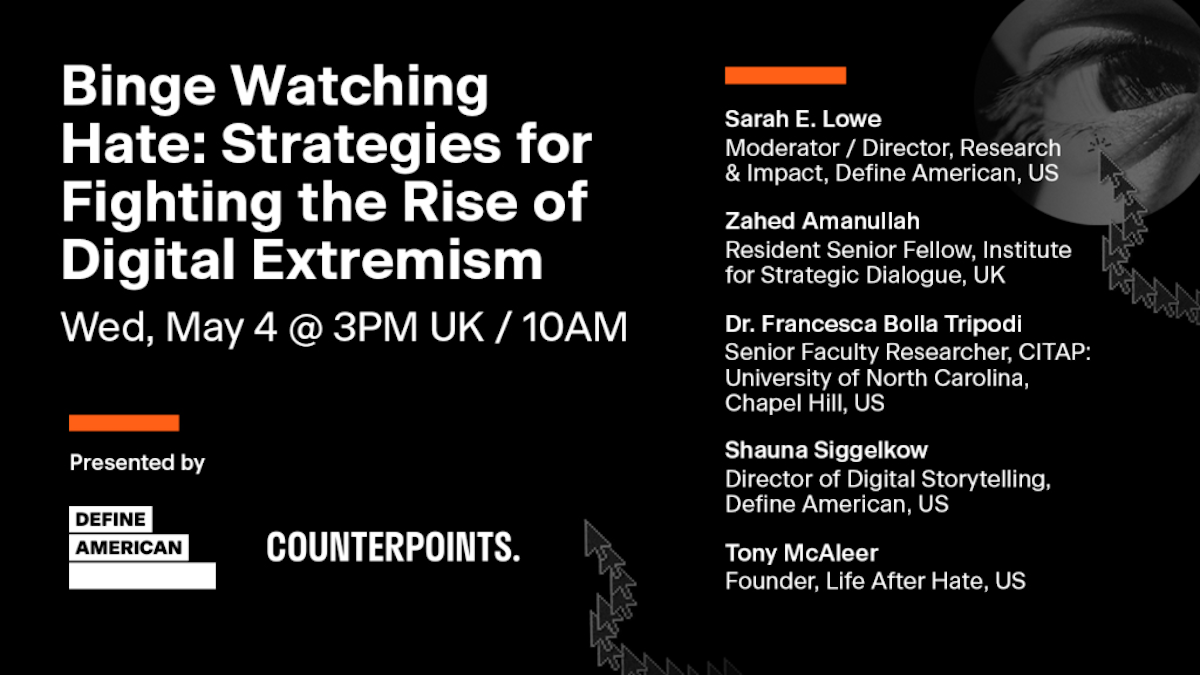 ISD's Zahed Amanullah joined advocates, scholars, and strategic thought leaders in conversation about cutting-edge communications strategies for combating the rise of far-right extremist ideology in digital spaces. Binge Watching Hate: Strategies for Fighting the Rise of Digital Extremism explored these issues in detail, looking at the evolution of recruitment and disinformation by both state and non-state actors and how responses from civil society, tech companies and lawmakers have attempted to limit their influence.
The event, hosted by Define American in partnership with Counterpoints Arts as part of the PopChange Salon Series, was livestreamed on Facebook at @CounterpointsArts and @DefineAmerican.
Zahed joined in this panel by Dr Francesca Bolla Tripodi, (Senior Faculty Researcher, CITAP: University of North Carolina, Chapel Hill, US), Shauna Siggelkow (Director of Digital Storytelling, Define American, US), and Tony McAleer (Founder, Life After Hate, US). Sarah E Lowe (Director of Research + Impact, Define American, US) will moderate the discussion.
Zahed Amanullah is a Senior Fellow at ISD.