19 Oct 2018Norfolk, UK
Be Internet Citizens School Workshop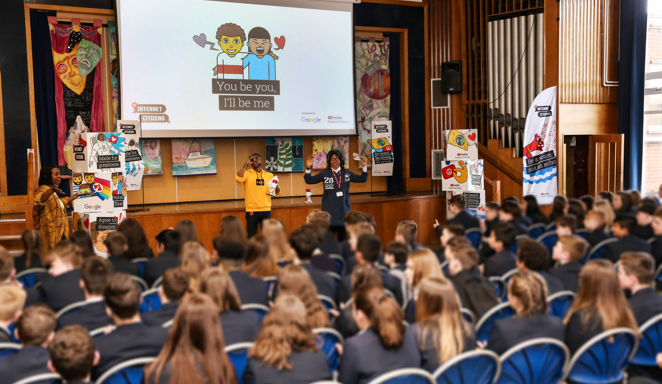 A full-day, free of charge digital citizenship workshop, as part of Google and ISD's Be Internet Citizens programme for Year 9 or Year 10 cohorts. The programme seeks to empower young people aged 13-15 online, building their digital resilience and critical thinking skills.
The workshop took place across the whole school day and was comprised of sessions which were delivered by our expert facilitators, who lead the students through fun, engaging and informative activities. The sessions covered a range of relevant and interesting topics, from spotting fake news to recognising online hate speech and understanding how to appropriately deal with it.
Be Internet Citizens has been designed to teach teenagers media literacy, critical thinking and digital citizenship skills. It aims to provide a strong foundation for young people to express their identities, make a social impact, be resilient as well as active citizens online sharing their positive voices and stories.
Our in-depth evaluation of the first phase of the project in 2017 showed that 97% of the 500 youth participants felt that they gained new knowledge and skills. In 2018, our evaluation to date demonstrates that 89% of participating students have left the workshops with high levels of digital citizenship confidence.
---