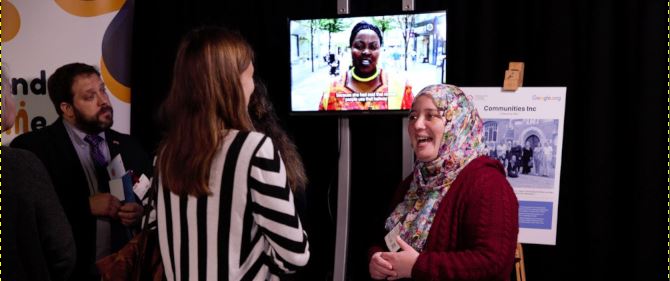 Collaborating with Google.org to empower civil society
We believe that only through creating a unique partnership model between the private sector and civil society to support communities can we effectively challenge rising hate, extremism and polarisation in society.
After a decade of engaging with grassroots initiatives, we know that civil society organisations have the power to build hyper-local solutions. Our collaboration with Google.org has allowed us to help to strengthen civil society across the UK and now in Europe.
Google.org Impact Challenge on Safety (2019-2020)
In mid-2019, we launched a €10million European fund – Google.org's Impact Challenge on Safety – to support NGOs and expert groups across Europe working on safety topics. The NGOs that applied came from a range of backgrounds and either focused on tackling hate and extremism in their communities or helping young people stay safe online. The applications for this fund are now closed.