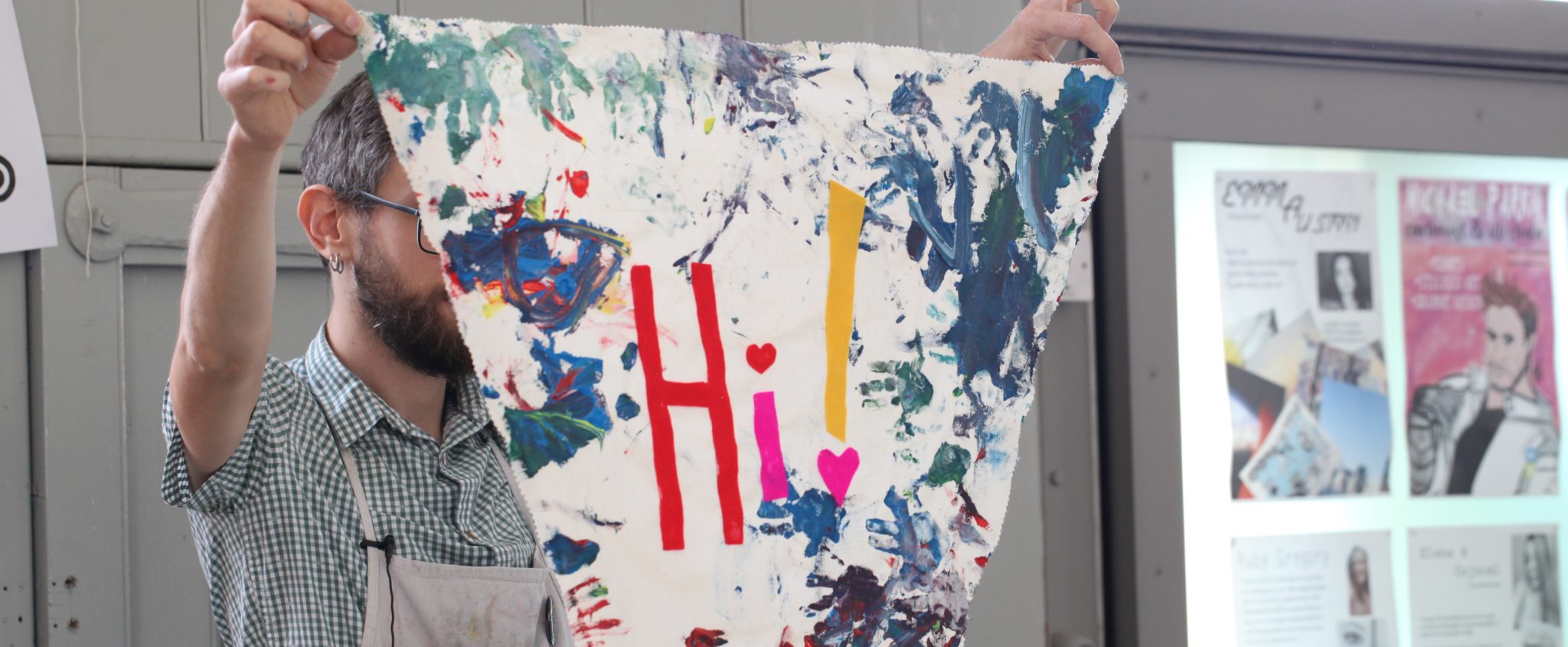 Google.org & ISD have partnered to deliver a £1 million innovation fund to counter hate and extremism in the UK.
Last year, Google.org and ISD partnered to deliver a £1 million innovation fund to counter hate and extremism in the UK. The fund supports innovative projects, online and offline, that seek to disrupt, undermine, counter, or provide positive alternatives to hate and extremism.
The Innovation Fund took place 2018-2019 and was designed to support new educational approaches, unique community projects and cutting edge technologies, laying the foundations for a more effective, innovative, and cohesive civil society response to hate and extremism in the future.
Watch our short film below:
The funds were disbursed through two rounds of grant giving and is now closed. We received over 230 applications, worth £15 million and are thrilled to be supporting 22  initiatives from organisations who either have not worked or are piloting new ideas in this space. ISD is providing training and skills support to awardees where necessary, as well as a robust evaluation framework to measure impact.
Are you part of an innovative initiative that could make serious impact with support?
Applications are now open for the Google.Org Impact Challenge on Safety – a €10m fund to
support organisations across Europe that are working on challenges related to hate,
extremism, and child safety, both online and offline.
By funding new and existing community projects across Europe, we hope to support initiatives to counter hate and extremism, and help young people to become confident digital citizens.
Let's work together to promote inclusion and respect. Find out more about the Google.org Impact Challenge on Safety and how to apply.
Photo courtesy: ArtReach (Trust), Creating Communities project

Important Information
Want to know more about the Innovation fund, the initiatives it supported and the people involved?
Read the Innovation Fund Impact report.Mr. WordPress
British Future
"Remember Together" brings together a group of Imams and highlights Muslim WWI contribution as well as the relevance of WWI service and remembrance for Islam in Britain. Imams will discuss how they can use what they have learned to spread engagement among congregations and communities. Remembrance sermons will take place at Friday prayers in the lead-up to Remembrance Sunday which brings Muslims and non-Muslims to mark Remembrance together.
Faith Associates
"Muslim Digital Citizens Toolkit" project undertakes research to frame a narrative that establishes the rights and responsibilities of being a Muslim Citizen in the digital space. Through ImamsOnline.com network, the project will bring together a group of representatives from the main branches of the Islamic faith. The group will work together and create a toolkit focussed on digital safety and citizenship which will support Imams, scholars and teachers in Mosques, Madrassah and Islamic centres, colleges and schools and those engaging with congregations and learners online.
JAN Trust
"Another Way Forward – Empowering Young Women Against Extremism" provides a gendered counter-narrative resource with online and offline support as well as educational outreach. New resources looking at gender specific cause and effects for radicalisation will be created.
Luton Tigers
"We Are The World" supports pupils in primary schools to write, produce and show a film looking at the world they would like to create. The project explores innovative ways of looking at controversial topics like terrorism, racism and bullying, using spoken word, dance and drama to capture children's voices to script a final film. The key learning is for the children to have the space to explore the nature of things that worry them in the world, communicate it and feel a greater sense of control over it.
New Horizons in British Islam
"Muslims Against Anti-Semitism" tackles anti-Semitism using online and offline methods and local campaigns. The project combines strategic perspectives of Jewish-Muslim groups and through training helps young people to build tools of resilience such as critical thinking, understanding of fake news, exploring conspiracy theories and understanding online risks.
Tees Valley Inclusion Project
"Cohesion Network" increases resilience for BME women and girls who have experienced hate crime and develops new approaches to tackle the challenges that survivors are facing via the creation of a digital safe space. The network offers training and improves confidence to report hate crime and receive support.
Vivacity (Peterborough Museum)
"Story The City Peterborough" will amplify citizens' voices using storytelling, dialogue methods and technology to combat discrimination, promote inclusion and build trust. As part of the training, participants will deliver individual stories and joint stories with someone of another faith, ethnicity, race or gender. The project will lead to a one-day Storytelling festival for the public and the stories will become part of Peterborough Museum's Treasures Exhibition.
Faiths Forum for London (Global Impact Alliance) 
"Rapid Response: Team and Capability Set-up for High Impact" trains and empowers local communities to take action in response to hate messages and terror in the UK. The participants will be trained to create rapid, credible, and impactful messages of unity, hope and love against hate and violence.